Introduction
Introducing our Pickle*Pusher Fermenting System featuring the recently patented
"Pickle*Pusher"
" Small Batch Home fermenting has never been so easy and productive! Our customers have reported "ZERO LOSS" since switching to our system!. You simply have not seen a system or fermenting kit like this on the market before! "
No more hunting for jar weights in your ferments!
10X the holding power of conventional weights!!
The unique design creates the holding power on your contents!
No more chipped jars OR weights !
Safer to use than glass , stone or ceramic weights!
No more busted "baggies" and diluted spices!!!
No more Floaties in your ferments!
Totally open access to your brine surface. Cleanup is a breeze!
Simply mopping of surface and you are finished!
Extended storage life after completion of fermentation for your stored jars!!!
Yes, even after completion of fermenting , the system will protect your contents from harm and increase shelf life also saving you money.
No more "dried out tips" on the contents of your stored ferments!
New "waterless airlock" for Low-Profile storing!!!
DID WE MENTION THAT OUR FERMENTATION KITS WHILE OUT PERFORMING ANY AND ALL SYSTEMS IN THE MARKET, ARE STILL PRICED LESS????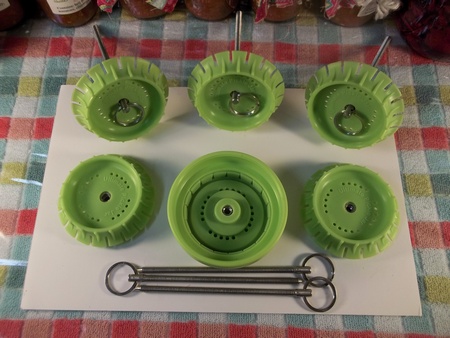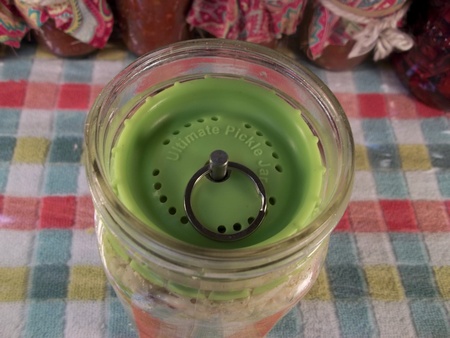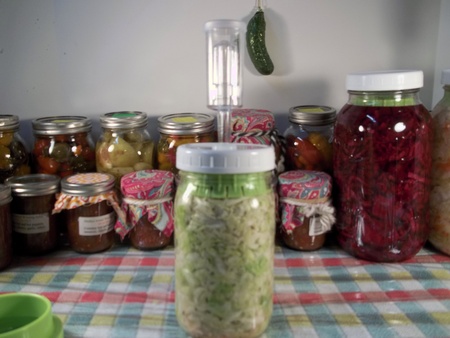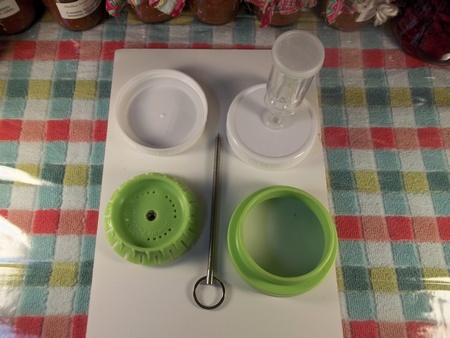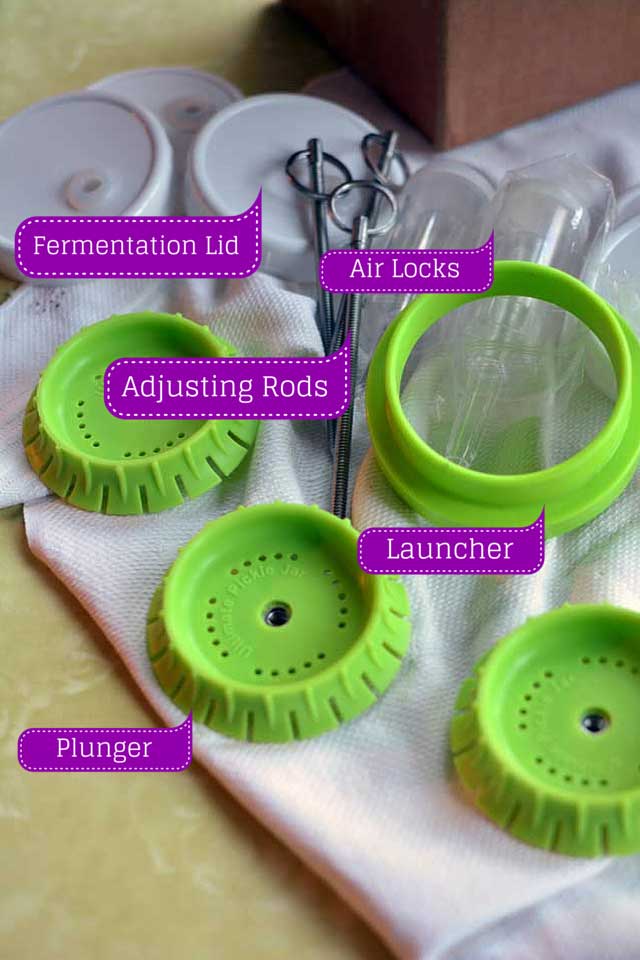 WE PLAN TO GROW OUR INVENTORY AND OFFER THE FOLLOWING OVER THE NEXT FEW MONTHS:
Heavy Duty Food grade , BPA Free heavy duty plastic lids for standard and wide mouth mason jars.
Our patented Pickle*Pusher to fit popular Fido type jars!
Our patented Pickle*Pusher to fit 1 gqallon jars jars!
A new "umbrella" valve water-less airlock!
Our patent-pending Pickle*Pusher to fit regular mouth mason type jars!
Adjustment rods for all size mason type jars.
ALSO MANY NEW PRODUCTS THAT CAN NOT HAVE THEIR INFORMATION RELEASED ABOUT AT THIS TIME :)
Pickle Packing Probiotic Jar System
When our small batch home fermentation jar system is finally completed and ready to market , it will convert almost any popular mason type jar or Fido container into the most productive and efficient small batch home fermentation units available on the market today. Large gallon sized jars are readily available from restaurants and are great for medium sized batchs!
Please subscribe to our mailing list for availability updates.

<! -- pasted from line 96 to 133 and inserted to line 76 -->
<! -- pasted from line 96 to 133 and inserted to line 76 -->
Your IP Address is: 3.227.235.71